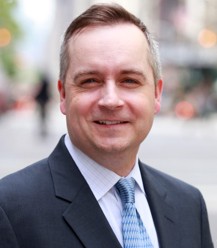 Eugene Galantini is the Chief Financial Officer and Chief Compliance Officer of Second Alpha Partners. He is responsible for the Firm's financial operations and compliance program.  Eugene has over 25 years of experience in the private equity industry.
Previously, Eugene was CFO at Dolphin Equity Partners, the New York-based venture capital firm. Prior to Dolphin, Eugene was the Assistant Controller for New York Life Capital Partners (NYLCAP), the private equity arm of New York Life Investment Management. At NYLCAP, he was responsible for accounting and reporting on its $400 million fund and managing its limited partner portfolio.
Earlier, Eugene was a Financial Officer at JP Morgan Partners concentrating on its LBO limited partner investments. Additionally, Eugene served as a senior auditor for the public accounting firm, Paul Scherer and Company LLP, where he executed all phases of audit engagements, specializing in client internal control practices.
Eugene holds a BS in Accounting from the University of Scranton and is a Certified Public Accountant.