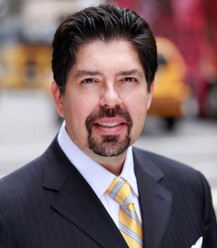 Jim is Managing Partner and co-founder of Second Alpha. He is an author and frequent speaker on topics related to advanced technologies, business innovation and the evolution of venture capital investing. Jim has spent more than twenty five years as a venture capitalist, secondary investor, corporate advisor and technology executive. He currently serves as a board member of Healthcare.com. Previously, Jim served as a board member of TeraGo Networks (TSX:TGO), as a board observer of EverQuote (NASD: EVER), as Chairman of the Board of Sixth Sense Media (acquired by Evolving Systems) and as a board director of AVST (acquired by StoneCalibre).
Prior to Second Alpha, Jim was a General Partner at ABS Ventures, where he focused on investments that combined elements of traditional venture investing with secondary share purchases in growth companies. At ABS, Jim's investments included Everbridge (NASD:EVER), Qualys (NASD: QLYS), Gomez (acquired by Compuware), Inxight Software (acquired by Business Objects/SAP), AlphaBlox (acquired by IBM), Overtone (acquired by KANA) and Intralinks (acquired in a syndicated buyout led by Rho Partners). Jim was also a senior member of the ABS team that structured the secondary purchases of several portfolios of venture assets from Deutsche Bank.
Before ABS, Jim was a Managing Director in Deutsche Bank's DB Capital Venture Partners and Corporate Investments organizations. He also served as Chief Technology Officer and Director of Technology Investment for Deutsche Bank's London-based corporate venturing group. Previously, Jim held IT management positions at Deutsche Bank, Barclays Bank and Bell Atlantic (now Verizon Communications).
Jim was Co-Chairman of the 2007, 2008 and 2009 New England Venture Summits, and has presented at leading venture capital and IT industry events, including the NVCA Annual Meeting, the US/Israeli Venture Summit, Internet World and M-Commerce World. He is the co-author of The Text Mining Handbook: Advanced Approaches in Analyzing Unstructured Data (Cambridge Univ. Press) and The Text Mining Handbook: Japanese Edition (Tokyo Denki Univ. Press). Several of Jim's seminars on venture investing have been published by Reed Seminars/ExecSense Publications.
Jim received his bachelor's degree cum laude from the University of Pennsylvania.