Second Alpha Partners
Thought leaders in providing liquidity for shareholders
Innovative Capital Solutions
for private companies & their shareholders
Building private companies takes more effort, dedication and capital than ever before. And achieving company exits by trade sale or IPO takes more than double the time that it did a decade ago. As a result, founders, executives and investors face tremendous challenges maintaining a collective focus on corporate aspirations while also pursuing their own individual return objectives.
Second Alpha Partners can help. Second Alpha crafts innovative capital solutions that allow founders, managers and investors in private companies to achieve liquidity prior to company sales or IPOs. Second Alpha buys shares and convertible securities on a secondary basis.
Subcribe to our newsletter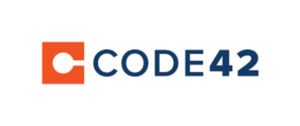 Code42 Software, Inc., the Insider Risk Management (IRM) leader, today announced its Incydr product fully supports all major Desktop-as-a-Service (DaaS) and Virtual Desktop Infrastructure (VDI) environments. The Code42® Incydr™ product detects when valuable and sensitive files are moved to untrusted locations, including personal email and cloud accounts, and removable media – and allows security teams to quickly respond in order to stop data leaks and theft.
Read More