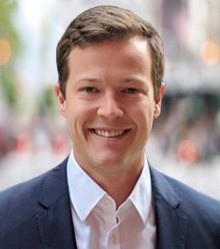 Ryan Kober is a Director at Second Alpha. Ryan joined Second Alpha in September 2016 and is responsible for sourcing, due diligence, execution and management of investments. Ryan's investment experience includes EverQuote (NASDAQ: EVER), HealthCare.com, Prove, Code42, Mirantis, OpenX, Coursera (NYSE: COUR), 23andMe and ON24 (NYSE: ON24).
Prior to Second Alpha, Ryan was an Investment Banking Analyst at Pacific Crest Securities (now KeyBanc Capital Markets) working on Technology M&A transactions. Ryan's sell-side advisory work includes the $134 million strategic sale of LoJack (NASDAQ: LOJN) to CalAmp (NASDAQ: CAMP) and Francisco Partners' acquisition of a majority stake in Prometheus Group, a TA Associates portfolio company. Additionally, Ryan was previously an Investment Banking Summer Analyst at Financial Technology Partners.
Ryan holds a bachelor's degree in Economics and minor in Computer Science from Boston College.