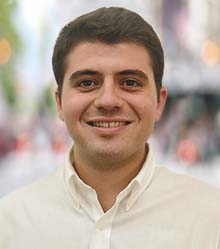 Nico joined Second Alpha Partners in August 2021 as an Analyst supporting prospective investments, existing portfolio companies, and fundraising activities.
He has previously held internships at KPMG LLC as part of their Pricing Desk, and at Raptor Group and MassMutual Ventures where he focused on early-stage venture capital opportunities.
Nico holds a B.S.B.A and a Master's of Science in Finance degree from Northeastern University.